Toni Tamminen, Noora Hautala, Petri Hautamäki, Anna Nikitina, Kingsley Aliche
---
Petri Hautamäki, President
president[at]esnfinland[dot]eu
"Hi, I'm Petri! I'm a mechanical Engineering student majoring in international project management from Vaasa, where sun is always shining and the sea wind is refreshing. I'm originally from a town near Tampere, where rivers flow blue and forests are green, you should visit both places. I started my studies partly to go for exchange, but I also ended up dedicating my time for advocacy of international students. I have experienced 2 years in the student union, 6 months as a local VP and 2 years as a local president. My hopes for the mandate is to improve the knowledge, both management and distribution, for ESN Finland in the network.
Facts Sheet about me:

Dyslexic so writes short and concise descriptions.
Can be described as eccentric, intense and empathetic.
Motto: Let's amend the amendment of an amendment.
Funny fact: Wears a Hello Kitty backpack.
Spirit animal: Seal (as they are chubby and cute).
Favourite topics to talk about: My fiancé, ESN and excel sheets."
---
Noora Hautala, Vice-president
vice-president[at]esnfinland[dot]eu
"Hey! I'm Noora, a 25-year old English major student from Vaasa. I joined ESN Vaasa in 2013, and after four years in the local level, I wanted to challenge myself by moving on to the national level. In addition to ESN taking most of my free time, my study time has also included two exchange semesters, in the Czech Republic and in China, which have only furthered my passion for traveling and getting to know new cultures.
If you have any questions or thoughts, feel free to contact me anytime!"
---
Toni Tamminen, National Representative
nr[at]esnfinland[dot]eu
"Hello everyone! I'm Toni, a soon to be MSc in Biomedical Engineering of Aalto University and a future M.D. of University of Eastern Finland. My ESN story began in 2013 in ESN Aalto as an active member. I was later inspired by the experience to take up a non-Erasmus exchange two years ago in Mumbai, India. I have learnt so much new and been tested by challenging experiences, both in ESN and outside of it.
This is now my second mandate in the National Board. The first year was incredibly fun and rewarding, having built many new contacts. This year I will strive to resurrect ESN Finland's newsletter with international and national news. I'm also very hopeful that a new committee or two can be successfully set up, in order to improve the opportunities and quality of our sections with support structures."
---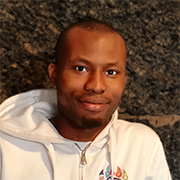 Kingsley Aliche, Treasurer
treasurer[at]esnfinland[dot]eu
"Hello everyone, my name is Kingsley, I am studying general toxicology and environmental health risk assessment at the University of Eastern Finland. I have previously been a board member of ESN KISA as the sports coordinator and been active in various forms of events that has helped improved life of Erasmus students coming down to Kuopio."
---
Anna Nikitina, Communication Manager
communication[at]esnfinland[dot]eu
"Hey there! I'm Anna and I'm final year student of BSc. Mechanical Engineering in Saimaa University of Applied Sciences, lappeen Ranta (no, this is not the mistake, this is the way local teekkari write it). Originally I come from Russia, however I decided to change my life and use the chance to study in Finland and... Here am I, travelling Europe for Erasmus+, internship, ESN or just for fun!
After almost two years in Local level, from ordinary active member to President, and one mandate in NEvCo, I realised that I can make a change on the National level as well, or at least contribute all my knowledge for making ESN Finland even better :) And I failed to leave Finland (or Finland fails to leave me, as people noticed that I started having Finnish accent in English and my mother tongue)"
---
Hassan Merghani, Partnership Manager
partnerships[at]esnfinland[dot]eu